Branding and website design—TracySansonMD
Dr. Tracy Sanson is a practicing emergency physician. She is a consultant and educator on leadership development and medical education. I was lucky enough to work with her team to not only create a full brand identity, but also to bring Dr. Sanson's work and vision to the online sphere, where her mission is to build a connected healthcare professional wellness community through books, e-courses, podcasts and thoughtful blog posts.
While creating the TracySansonMD brand identity I strove to bring the adjectives that embodied TracySansonMD to life: bold, energetic, fresh, uplifting. The logo is clean, dynamic, and modern. The responsive website marries a professional scientific tone, with a more casual wellness vibe through white space and medical imagery in combination with plants, neutrals, and handwritten quotes. The color palette is fresh and bold—using purple, peach, black and greens not often seen in the healthcare space.
Services provided: brand and logo design, e-book design, custom Squarespace design, stock photo curation and illustration.
Brand Design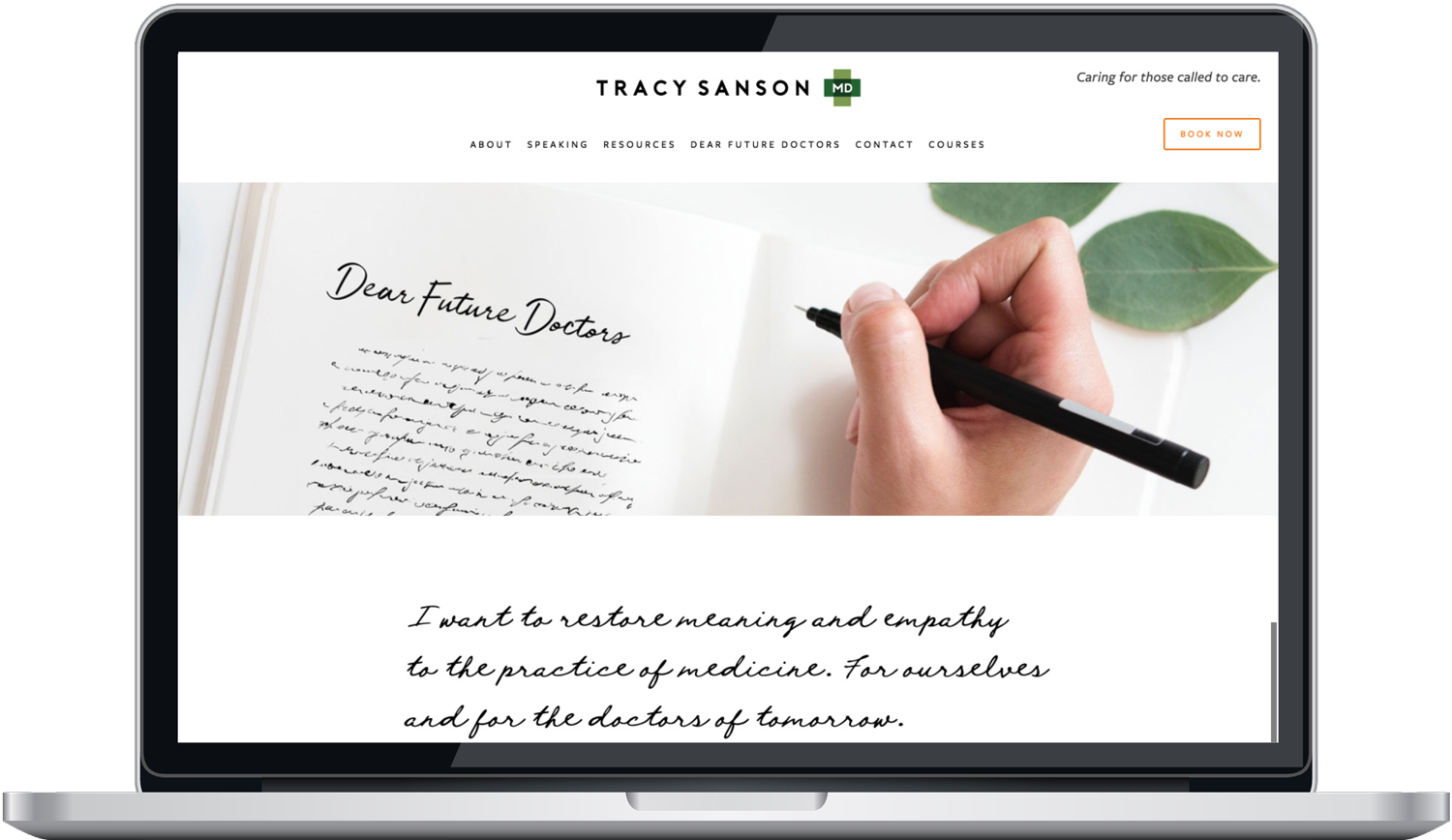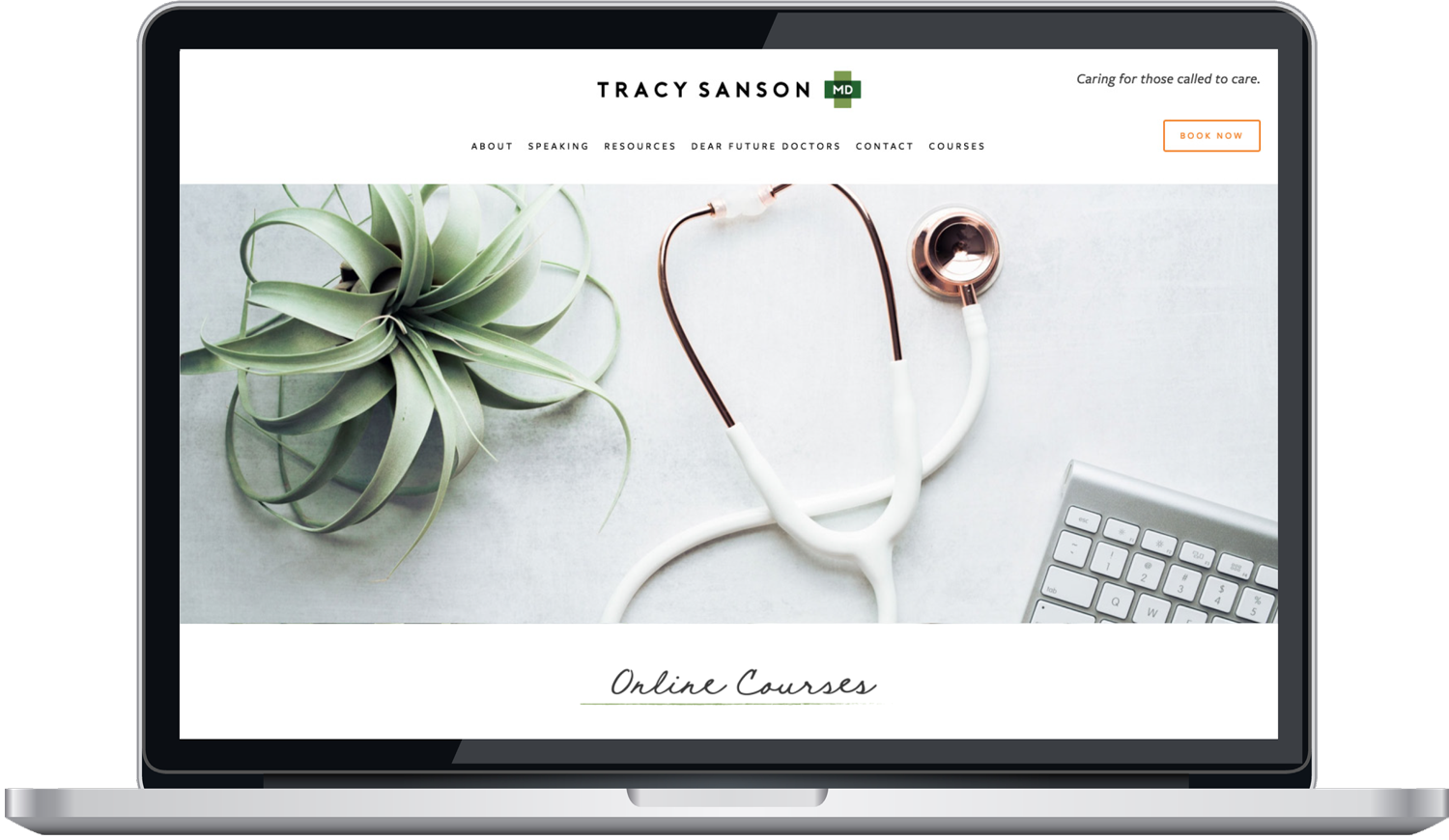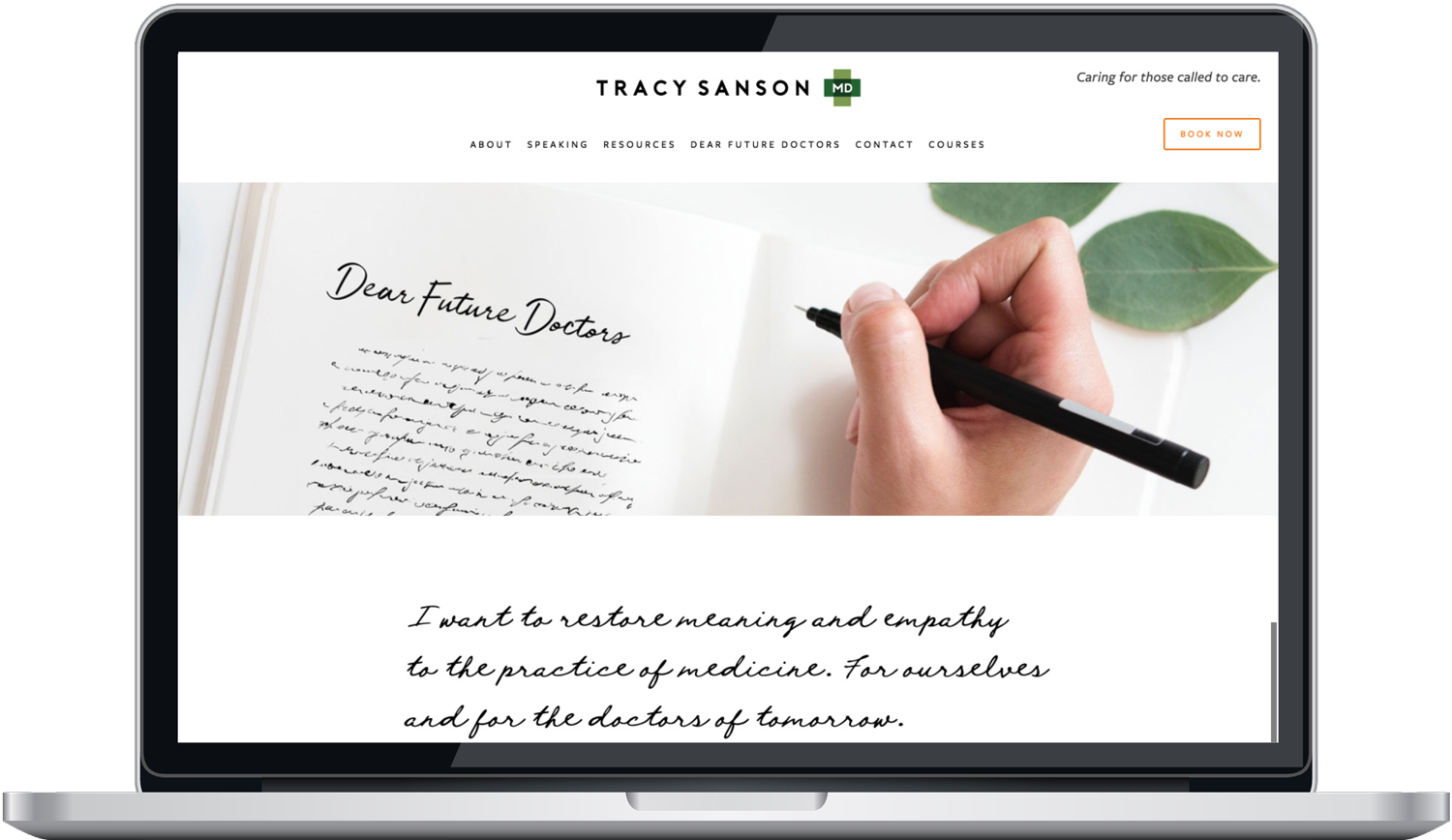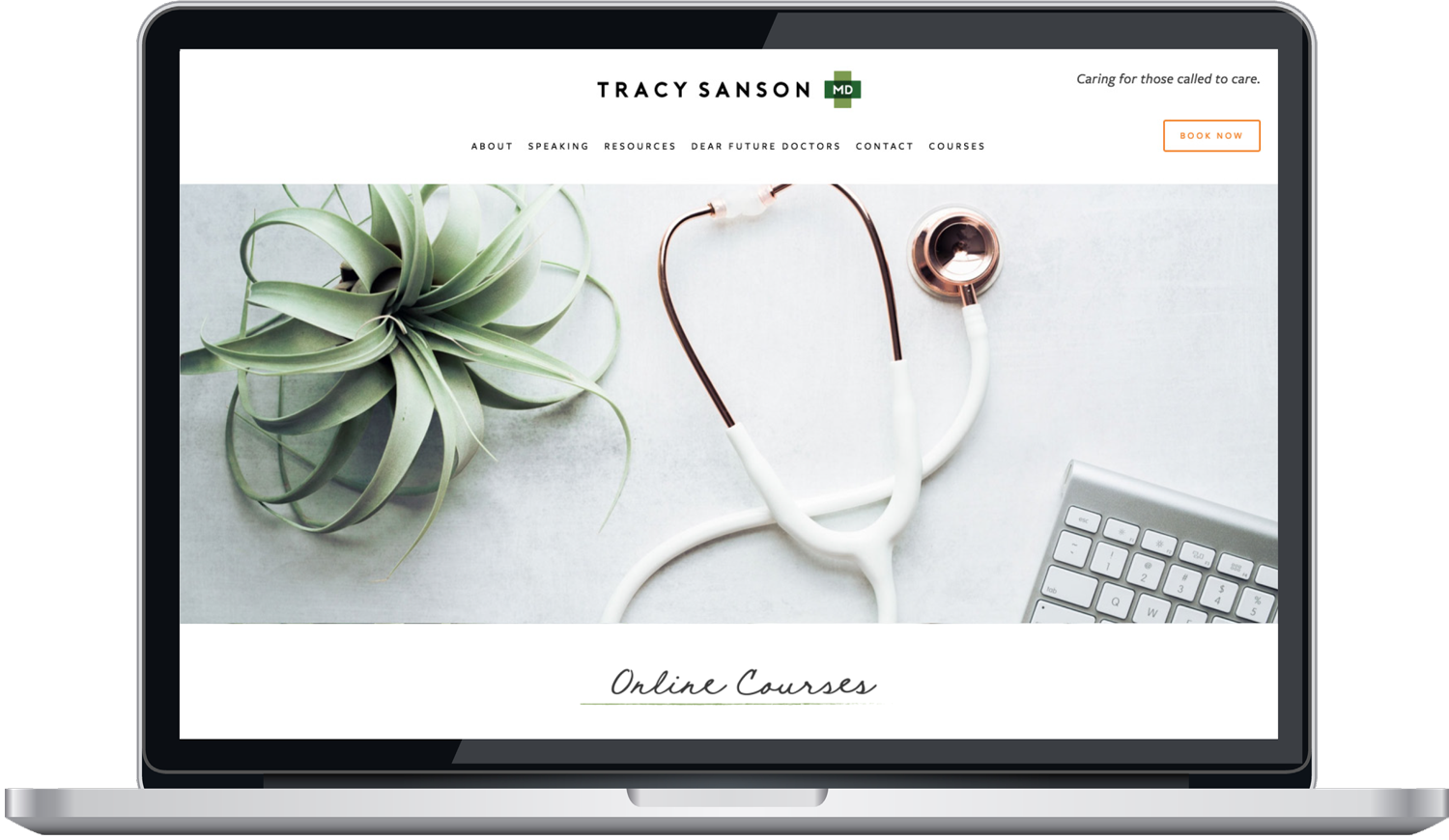 "I can't say enough wonderful things about Jenene! From the very start, I knew our project was in good hands.
From her creativity to her professionalism, Jenene was outstanding. I am over-the-moon thrilled with our company's branding and website— all thanks to Jenene.
Working with Jenene was refreshing and fun. She listened attentively to our needs, delivered fresh and exciting ideas quickly, and was responsive and helpful every step of the way.
I'm tempted to start another company just to keep working with her!"
— TracySansonMD team
Have a project you think might be a good fit?